For Your Safety
Attend to your bags and possessions at all times. Do not leave bags unattended even for a very short period. Do not forget, unattended luggage will be confiscated and/or destroyed by the Security Staff.
Do not accept any packages from strangers.
Do not joke about having weapons or bombs to indicate terrorist activity. Do not forget! Such statements may lead to misunderstandings.
Items Barred from Hand Luggage
1. Weapons & Firearms:
Any caliber grooved weapons
Any and all shotguns and machine guns
Fake firearms or toy weapons
Air guns
Toy guns
Masked or camouflaged weapons (i.e. pen knives)
Starting pistols
Pieces of weapons (except telescopic target boards or target boards)
Ball firing weapons (plastic or metal)
Point guns
Launchers and catapults
Electric powered shock devices
Gun–shaped lighters
Industrial bolt, nail and harpoon guns
Bow and arrows
Harpoon guns
Sedative injection devices for animals
Paint guns
Pistols and capsules
2. Sharp Edged Weapons and Items
Any variety of ax
Arrows and darts
Spears, pikes, harpoons
Hooks
Ice Axes
Choppers
Launchers
Cleats
Daggers
Clasp or gauge knives
Blades, swords, bayonets
Sharp edged and arrowed knives
Diving equipment (oxygen tube, divers knife)
Scissors
Ice breakers
Razors and shaving knives
Metal cutters
Needles
Jack knives
Corkscrews
Climbing Equipment (adze, hammer, ice ax etc.)
Skiing, walking and climbing sticks
Nail Files
Skewers
Umbrellas
Box cutters
Any items used for fighting, attack and defense (long sticks, swords, telescopic batons, knuckles, bayonets, maces, mace whips, choking wire or chains, skewer sticks, nunchakus etc.)
Ice skates
Pen knives
Hunting Knives
Any type of carpentry tools (hammer, screwdriver, drill, saw etc.)
Sharp medical tools (lancet, scalpel etc.)
Cutlery (spoon, knife, fork)
Hypodermic needles
Battery operated screw guns, drills and heads/tips
Electrical saw
3. Explosives and Flammable Substances
Fuse and detonators
Dynamite and imitations
Fireworks (rockets)
Hand grenades and imitations
Plastic explosives
Imitated explosives
Mine, gunpowder and other army commodities
Ammunition and munitions
Flammable liquids (Petrol, Benzine, Diesel, Alcohol, Ethanol, Gas Oil etc.)
Spray paints
Thinner and turpentine
Gas and gas cylinders (Oxygen, Propane, Butane, Acetone)
Liquid and gas for lighters
Imitation flammable items
Matches which are ignitable on all surfaces
Beverages with 70% or more alcohol level
4. Commodities which do not have sharp or pointed tips/heads:
Golf clubs
Cricket bats
Baseball bats
Hockey sticks
Oars (canoe etc.)
Cuffs
Rackets (tennis, squash)
Lacrosse sticks
Any kind of cue (billiards etc.)
Skateboards
Fishing equipment and fishing gear
Any kind of baton, club or stick
Ski equipment
Rope, Hawser
Surf boards
5. Chemicals and Toxic Substances:
Acids and batteries
Radioactive materials
Dry ice (more than 2kgs)
Selfflammable substances
Fire extinguishers
Dog repellent sprays
Poisons
Substances which are contagious and may create biologic danger (septic blood, bacteria and viruses)
Sprays which may cause disability or limit defense (pepper spray, tear gases, CN and CS gases which look like key rings.
Chlorine and bleach
Pressurized gas cylinders
Abrasives
Useful Information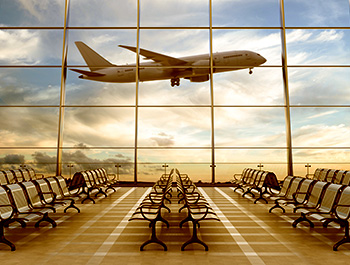 At Gate Metal Detector Points
All items such as push chairs and cradles must be put through the Gate Metal Detectors...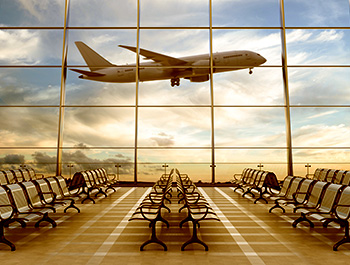 Items Subject to X-Ray Check
All luggage/handbags and laptops including those belonging to your children are checked...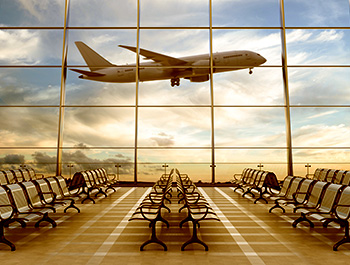 Families with Children
In order to maintain a secure environment within our airports for passengers and...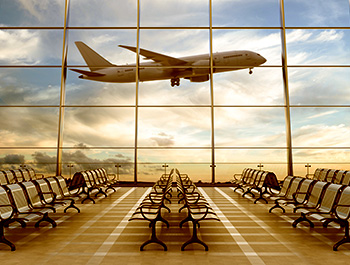 To Avoid Wasting Time during Security Checks
While waiting for your turn at the security check points and without waiting...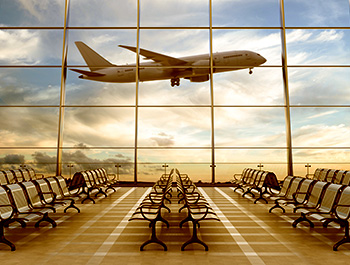 Useful Tips
We would like to call your attention to the following security issues